We've talked before about important general tips for opening your own aesthetic practice, but as with any business venture, there are a number of legal issues to keep in mind as you set out on your own to build the aesthetic practice of your dreams. In non-invasive cosmetic procedures, just like any medical practice, there are rules and regulations that all practitioners must follow. These laws differ from state to state and are important to keep up with, wherever you practice.
If you are ready to start botulinum toxin injection training in order to begin performing on patients, there are some rules you should closely pay attention to. Knowing basic aesthetic medicine laws will guide you in making the best decisions for your patients and your career. Here are the top laws to know before opening a practice or starting aesthetic medicine training.
Surgeons Must Be Certified to Perform Procedures
Wondering where to start? The American Association of Aesthetic Medicine and Surgery (AAAMS) offers comprehensive online and in-person aesthetic training through our Accredited Aesthetics 101 course. It is vital to ensure that you have obtained the proper certifications and licenses for these procedures. This certification will teach you about a variety of treatments and injection techniques. You will view and perform demonstrations of different injections and procedures done to patients' faces. Our knowledgeable physician instructors will teach you everything you need to know about these procedures and the best ways to perform them. To enroll in either course, you must be a licensed doctor (MD, DO), nurse (NP, RN), physician assistant (PA), or dentist (DDS, DMD, BDS).
Insurance
Medicine is not the field in which to make assumptions. Do your research. Talk to other practitioners to find out who they're insured with — the AAAMS network is great for connecting with other practitioners! Get a number of quotes, as the price of coverage can vary greatly from one provider to another. 
You'll also want to work very closely with your chosen provider to make sure you fully and accurately represent the totality of the services and procedures you will be offering; they'll want training certificates. You'll also need insurance for the clinic itself in addition to malpractice insurance.
Consent Forms
Depending on your state, it may be required by law to have written consent forms for any patients undergoing treatment. Informed consent is designed to ensure the patient knows all of the details about the procedure they're signing up for. Med spas should make sure that their patients are aware of any possible complications from their procedure. These forms are essential regardless of legal requirements, as they protect your practice from liability, and help your patients feel safe and taken care of.
Anti-Kickback and Fee-Splitting
It's not uncommon for businesses to motivate employees and contractors through commission-based pay. Many practitioners seek paid referrals from other medical professionals and nonmedical providers, such as health centers, hair salons, and spas to grow their business. However, these referral and compensation models can violate fee-sharing or fee-splitting regulations which put your medical license in jeopardy.
According to the American Medical Association (AMA), fee-splitting is defined as "payment by or to a physician solely for the referral of a patient." The AMA has explicitly stated that fee-splitting is unethical, and its reasoning is simple: A physician's main purpose is to provide the proper care and treatment of the patient—not to perform unnecessary procedures or refer patients to other providers in order to gain a monetary benefit.
Consult with a qualified legal advisor before entering into any potentially unlawful arrangements.
Professional Discipline
Professional discipline refers to the power of a professional board to sanction a clinician, typically by revoking their license. A physician's license is often revoked by the state medical board for egregious behaviors like gross negligence. It's also been the case, however, that medical board discipline can be a concern when delivering emerging therapies that may be therapeutically valid but don't yet have widespread approval in the medical community. 
Many of these disciplinary concerns have arisen in the context of physicians delivering alternative and complementary medical therapies, including chelation therapy, ozone therapy, homeopathy, and some nutritional care. 
Although not all aesthetic medical therapies might be considered alternative and complementary medical therapies, these two categories of therapies are generally linked in their tendency to push the boundaries between conventional, 'illness-based' medical care and less conventional wellness, prevention, or holistic models of self-care. Make sure you know the boundaries under which your professional board allows you to practice.
Be Truthful in Advertising & Marketing
If you plan on performing injections in a med spa or plan on running a med spa, you will be subject to laws that govern medical advertising. According to your state, you will have to follow their specific guidelines. Generally, they include that your ads must be truthful and have no exaggeration. Making baseless claims can harm your practice when you get asked to back them up. Medical boards will want proof in any statements that include "the best" or "the #1 in America", so it is best to avoid those in favor of more specific terms in your marketing and social media.
Misleading Med Spa Titles
Furthermore, med spas can easily mislead patients with how they describe their practitioners. Titles like "medical aesthetician" are banned in some states due to misrepresentation of abilities. The title suggests that the person using it can perform medical procedures, which may be untrue depending on the person using it. You should avoid calling practitioners by titles that are not certifiable.
Keep Up With Regulations
As the aesthetic industry is growing, the laws that surround it are also changing. It is always important to read up on the governing bodies that regulate aesthetic and non-invasive cosmetic procedures. Working at a medspa or office that has all practitioners professionally licensed will keep your practice in compliance. If laws change over who is allowed to perform injections, the med spa must make sure all staff is in proper standing to do so.
Consider joining an organization that keeps up with the ever-changing regulations of the industry. AAAMS launched the Aesthetics Network to give members access to networking opportunities, continued education, practice resources, new technique training courses, and live events. We also facilitate a discussion forum where new research articles, laws, and techniques are shared and discussed among aesthetics practitioners across North America.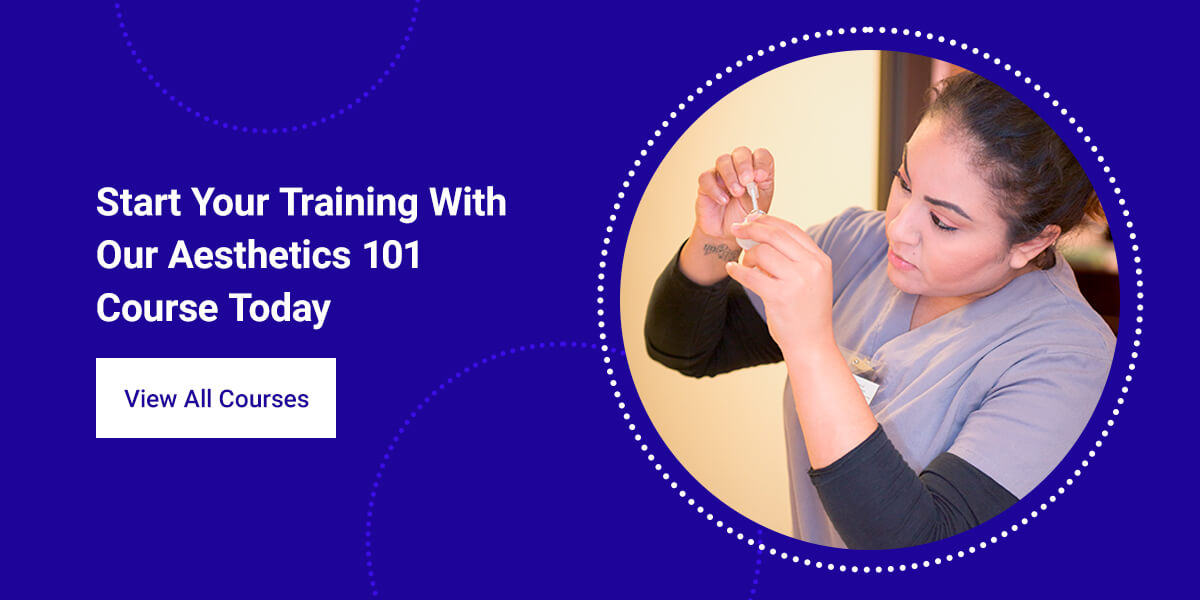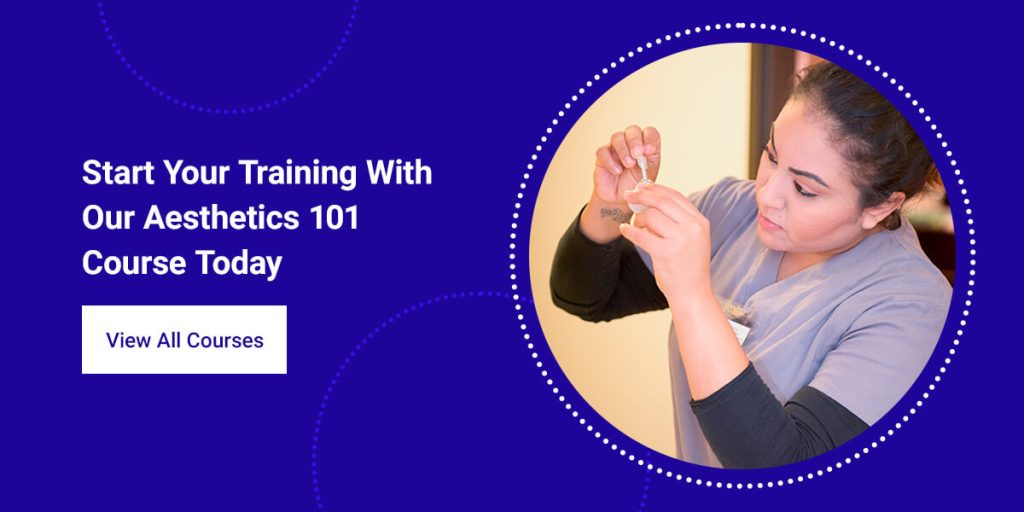 Laws may differ from state to state and medical spas are always required to maintain compliance. To get certified to perform aesthetic procedures or to learn more about aesthetic medicine, browse our site and check out all of the aesthetic courses AAAMS offers today.