Aesthetics is a growing, profitable and rewarding part of the medical field. The United States Bureau of Labor Statistics expects the specialist career to grow 17% from 2021 to 2031. As the industry grows, many medical practices that adopt aesthetic procedures will thrive.
This includes both specialized aestheticians and physicians who expand their clientele reach by adopting a few procedures. If you're considering starting a new medical spa business from scratch, the American Association of Aesthetic Medicine & Surgery (AAAMS) can help you out with the information below.
How to Open a Brand New Practice as a Medical Aesthetician
Starting a medical aesthetics practice can be a new and unfamiliar process. The AAAMS is here to help you navigate it! Outlined in this post are some tips for opening your own aesthetic medicine practice.
Get Certified
In order to become a medical aesthetician, you'll need the proper certifications — being a licensed RN, PA, MD, or other advanced medical practitioner is just the first step.
The easiest place to quickly start your aesthetic journey is a training and certification course. The AAAMS offers a very simple path to Botox and dermal filler certification:
Enroll in Facial Aesthetics 101 (FA 101)
This course is completely online and is an introductory preparatory course for our certification courses. Once you complete this prerequisite, you can move on to the certification phase
2. Enroll in the Hands-On Certification Course, Aesthetics 101: Hybrid or Virtual
Choose between the Hybrid in-person course with our physician educators in Beverly Hills and the Virtual course from the comfort of your home or any other location.
Down to Business
You're certified to perform the right procedures. Now you'll need to find your inner entrepreneur. Given your new practice is a business, it'll require plenty of business-related knowledge to become successful. Our Introduction to Business of Aesthetics Course (BUS 101) is a one-hour online course introducing nurses, physicians, physician assistants and other medical practitioners to the medical spa industry.
The program aims to help you pinpoint your personal business goals, allowing you to transition to and succeed in the aesthetic medicine field. The course dives into the following topics and more:
Profitability and return on investment (ROI)
Market research
Social media
Effective communication
Building your aesthetics portfolio
The non-medical consultation process
Note: Introduction to the Business of Aesthetics is included in the above-mentioned Facial Aesthetics 101 Series
Do Your Research
Be sure to research the going rates for the services you'll be offering. While customers enjoy a discount, setting your prices too low may devalue your expertise or hurt you in the long run. Additionally, look into your market and similar practices in the area, which will be your competition.
Further, compare a few insurance policies to ensure you're covered. You'll work closely with your chosen provider to ensure you fully represent the services you'll be offering, and you'll need to have those training certificates on hand. Remember that in addition to malpractice insurance, you'll need to insure the clinic itself.
Create A Support Network
When building a business, it takes a village. For all the talk of "self-made" men and women, no one launches and runs a successful business in a vacuum. At the AAAMS, we never want you to feel alone or unsupported on your journey into aesthetic medicine and entrepreneurship. That's why when you train with the AAAMS, you'll get access to our professional Aesthetics Network, a centralized hub for supporting you every step of the way. Here are a few benefits that the network provides:
Ongoing peer support and potential partnerships from other aspiring aesthetic practitioners
Mentorship and partnership opportunities from successful aesthetics professionals
One-on-one Q&A sessions with our physician instructors
Discounts on courses
Breaking industry news and developments
An extensive library of learning resources
Invitations to special training events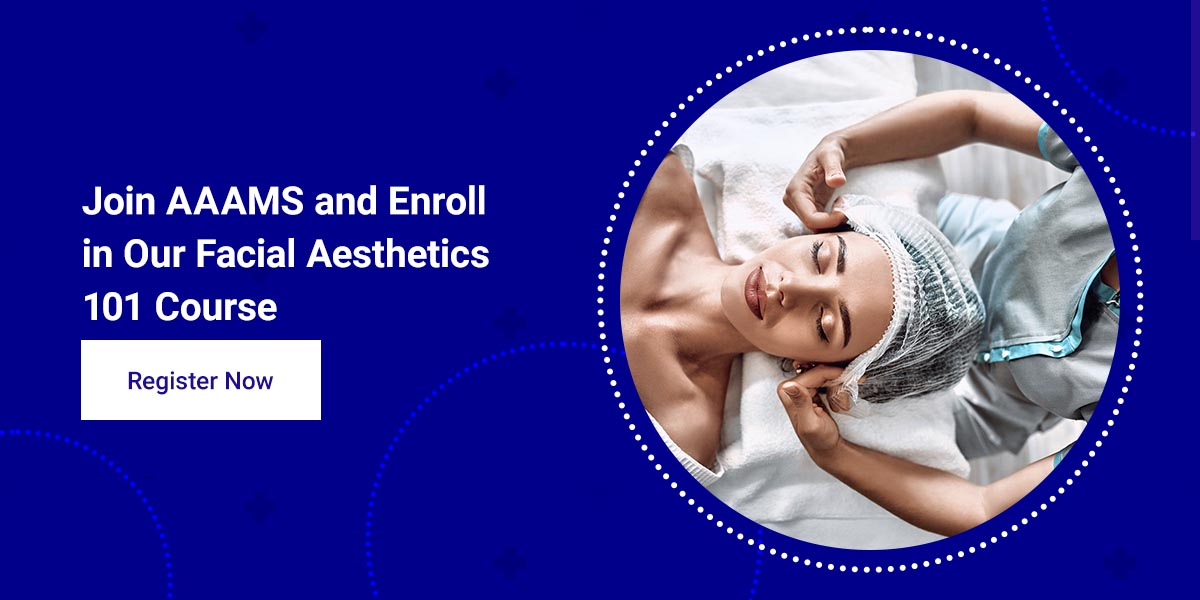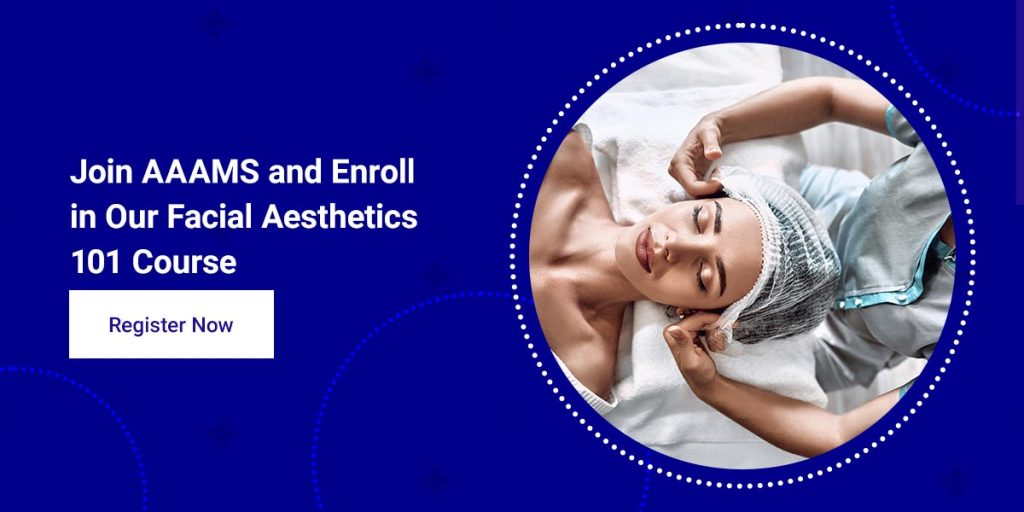 From the AAAMS, you'll get fully accredited, top-tier aesthetics education from some of the industry's most influential and respected names. Our flexible options let you learn at your own pace and on your own schedule. And you'll have access to a lifetime of support through the AAAMS Network. Since 2006, our thoughtfully designed aesthetic courses have prepared more than 5,000 healthcare practitioners to enter the exciting world of aesthetic medicine successfully. If you're yearning to unleash your entrepreneurial spirit and begin your journey into aesthetic medicine, get started today!