Are you a nurse practitioner wondering if aesthetic medicine is right for you? Being in the aesthetic profession can lead to a very lucrative career, and transitioning to medical aesthetics is easier than you may think because you already have the basic nursing skills needed to help you thrive in cosmetic medicine.
Do you have what it takes to be an aesthetic nurse practitioner? Read on to discover the additional nurse practitioner skills you'll need to become successful in this field.
Training and Experience
Registered nurses should have at least two years of nursing experience before pursuing an aesthetic nurse practitioner specialty. This experience lets nurses gain the skills needed to be successful aesthetic nurse practitioners.
Having experience in cosmetic medicine serves as a foundation for nurses to expand their careers. Working with plastic surgeons, dermatologists or even ophthalmologists is ideal for aesthetic nurse practitioner hopefuls because it exposes them to the skills they'll need to help perform procedures and administer treatments effectively.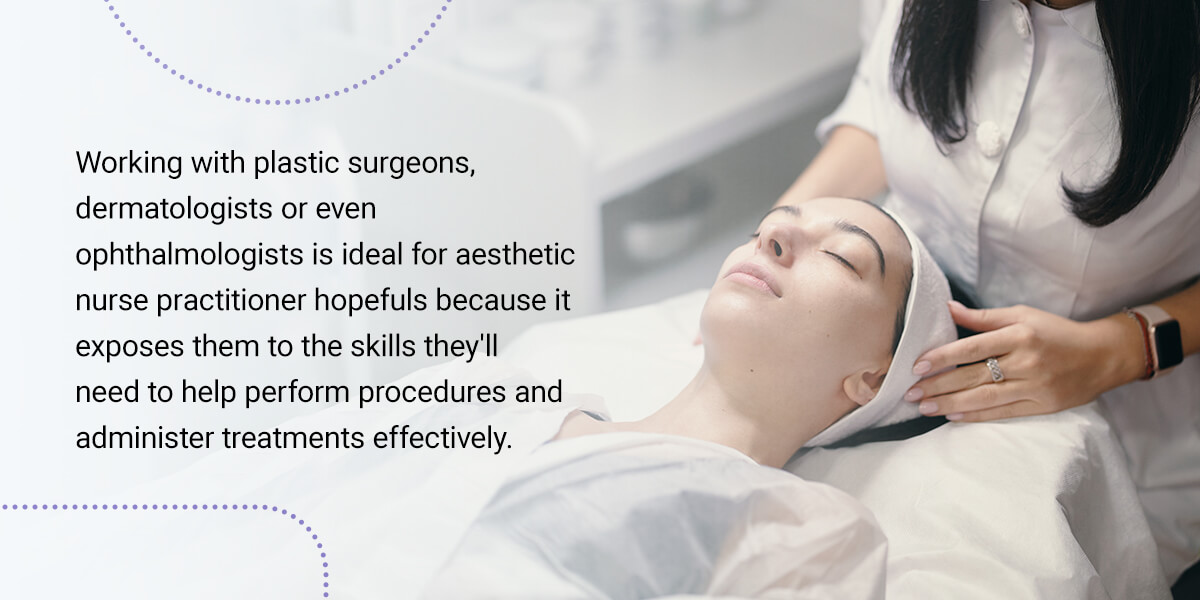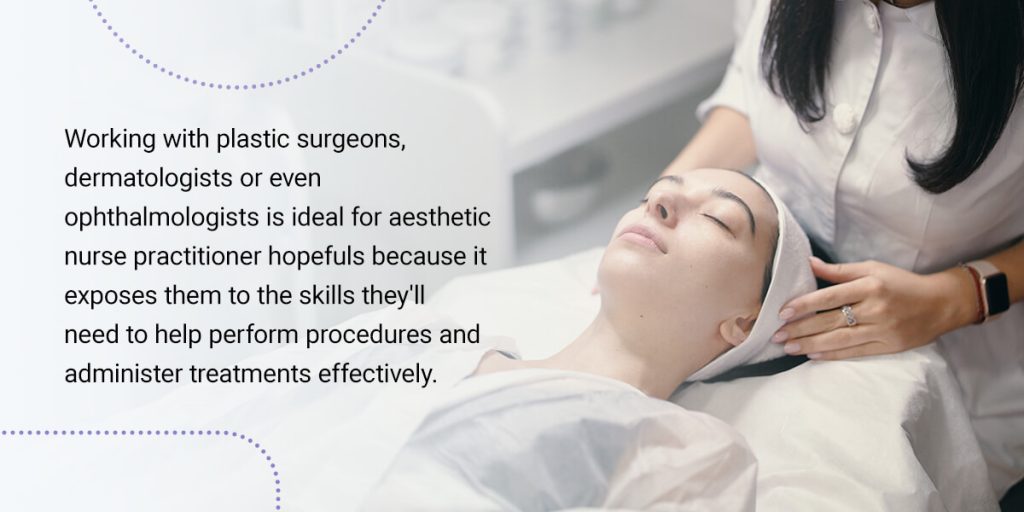 Additional aesthetics training and education can also aid you in staying up to date with current trends and technologies, giving you an extra edge.
Communication
Aesthetic nurse practitioners must be good communicators because interpersonal skills are crucial for guiding patients through cosmetic procedures. Effective communication skills let aesthetic nurse practitioners answer patients' questions and concerns regarding impending procedures and provide clear, thorough explanations of what the recovery process will look like.
Communication skills are also necessary for building trust and rapport with patients and advising against certain treatments or any treatment.
Attention to Detail
Attention to detail is crucial for avoiding medical mistakes that could harm patients. For instance, having attention to detail can help aesthetic nurse practitioners notice medical concerns when conducting post-operative care and address them promptly. Some issues are normal and easily fixed, so paying close attention prevents long-term damage or issues for patients.
Aside from patient harm, sloppy work or a botched job can tarnish an aesthetic nurse practitioner's and their facility's reputation and open them up to legal issues.
Compassion
Having compassion enables aesthetic nurse practitioners to understand their patients' situations and fosters a desire to help them improve their lives. Being compassionate involves focusing on both physical healing and the patient's emotional and psychological well-being. This holistic, compassionate approach helps aesthetic nurse practitioners provide better care and garner patient satisfaction.
Patients may be nervous about upcoming procedures or treatments, especially if they're new to medical aesthetics. They could also be suffering from body image disturbances, depression and anxiety. However, working with a caring, compassionate aesthetic nurse practitioner can help put them at ease and create a calm, nurturing environment.
Familiarity with Equipment
Knowing the hard skills such as how to use procedural equipment is essential to providing patients with safe and effective care. It lessens the chance of error and allows aesthetic nurse practitioners to do their best work. The equipment used will depend on the practice and its offerings, but aesthetic nurse practitioner hopefuls can expect to use tools related to Botox injections, dermal fillers, chemical peels, liposuction, facial fat grafting and laser treatments.
Hear what a typical day is like for an aesthetic nurse practitioner from one of our members:
Become an Aesthetic Nurse Practitioner with AAAMS
Having the aesthetic nurse practitioner qualifications above can help you succeed in an aesthetic medicine practice. You can obtain the necessary education and hone your skills by training with the American Association of Aesthetic Medicine (AAAMS).
The AAAMS teaches the art of medical and surgical aesthetics using comprehensive virtual and hybrid learning environments. Through a combination of online learning and hands-on training with highly qualified educators, you'll gain the knowledge and skills you need to thrive in medical aesthetics. Register for a course today to get started!